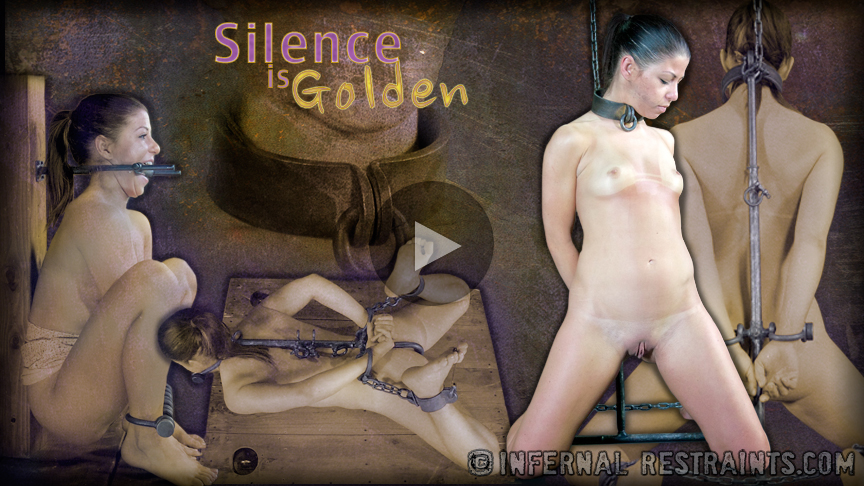 Mia Gold was too busy talking to listen when Cyd Black told her what he was going to do to her. She was expecting the metal bondage to just be around her wrists and ankles. She had no idea she would be gagged with it, too. And not just one gag. Cyd Black has more than enough ways to silence her.
The thing that surprises her is the versatility. The objective is simple. Whip her, cane her, and make her cum, all while keeping her not just quiet, but held firmly in place.
Metal gags can be attached to all kinds of things. First he screws her into a column, just to keep her in place. Even better, though, he attached her gag to her ass hook. Whenever she squirms it starts to fuck her ass. And a few probing fingers in her slit will really give her incentive to wriggle around. The tiger balm on her clit is another nice touch to get things heated up.