SexuallyBroken - Matt Williams - Amazing double category 5 back breaking suspension, double deep face fucking, extreme orgasms (2023/HD/977 MB)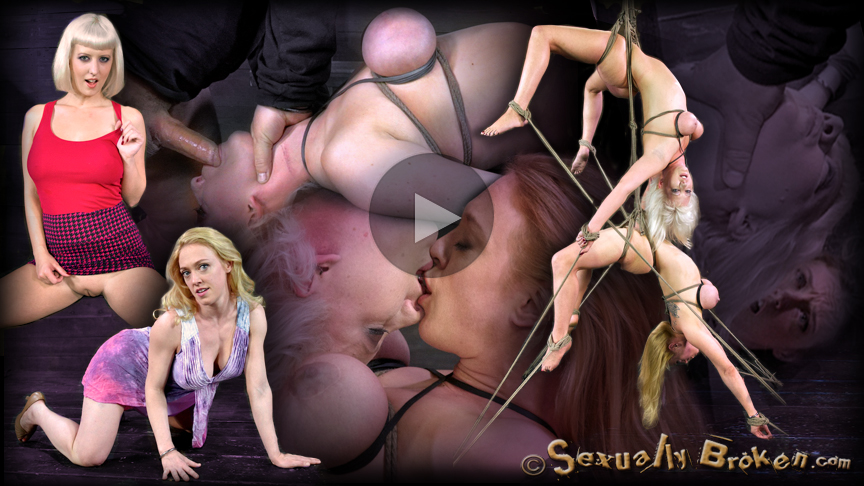 Today we bring you two bondage legends. Both are flexible, both can deep throat a cock with award winning skill, and both can withstand Category 5 bondage. Rare to find in one person, today we have two in the studio! We are proud to present Cherry Torn and Darling together for the first time in one shoot.
This will no doubt be the first time you have ever seen a double suspension like this in your life. Both girls from the same tie point in a category 5 back arching suspension from hell. The really impressive part is that we did the suspension on camera for you to see. Any other bondage company would just tie the whole thing off camera, but we aren't most bondage companies, we are the source, where all other come to learn and copy.
We start with Cherry on the table, with her head hanging off the back edge completely helpless. Darling is bound spread underneath with her face directly under Cherry's and a vibrator locked in place on her pussy. Both girls have their massive boobs severely bound and wrapped with custom leather cord.
We start by flipping the vibrator on and sending Darling into a massive orgasms trip. She is cursed (or Blessed) with the ability to cum over and over and over, she can't stop it, she can only hang on as her body just keeps cumming. We move around and start plowing Cherry's face hole, all the spit dripping down on poor Darling. We destroy Cherry's throat, and control her air intake. It is not long before she is in subspace just from the skull fucking.
With Darling continuing to cum over and over, we move around and fuck Cherry's wet, tight shaved pussy. We fuck her hard and deep causing her to cum and cum hard. We then move back and forth deeply fucking her throat and her pussy. Cherry is wrecked from cock, so Darling gets her throat fucked while cumming her brains out too.
Next we remove the table and hoist both girls up into a category 5 back arching suspension that any fine art book would love to print. This is where art meets porn and both girls look beautiful in their suffering. We place a vibrator on both girl's pussy and they cum and cum hard while floating upside down completely helpless. We let both girls ride out the wave of endorphins as they float in the bondage tie of the year.
Join Sexually Broken today, and see the cutting edge of bondage. All others look to us for inspiration. Cut out the clones and copies and get the best bondage and rough sex from the SOURCE, Sexually Broken!
Released: 2023
File
Time: 00:17:23
Resolution: HD
Format: MPEG-4
File Size: 977 MB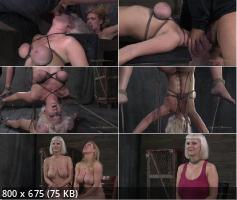 Download: Amazing double category 5 back breaking suspension, double deep face fucking, extreme orgasms (HD/MPEG-4/977 MB)